Again I say unto you, That if two of you shall agree on
earth as touching anything that they shall ask, it shall be
done for them of my Father which is in heaven.
—Matthew 18:19
Our Cambodian ministry took part in a picnic at Burfoot Park (Olympia, WA), hosted by the Khmer Christians of the Pacific Northwest. We continue to build relationships among Khmer churches of this region for our spiritual growth.
Our fellowship dinner on Sunday, September 17, saw a huge crowd with a fantastic dinner after the summer break. Many thanks goes to our chef, Mary, and her crew, for nourishing us with plentiful and delicious food in the dining room. I would like to give thanks to God for church members and non-members who came to that dinner and joined us in our prayer time for the mission trip team going to Cambodia this November.
So far, there are 11 team members going on the trip: two from Idaho, one from Medford, and eight from our very own church.
---
Our goals for this trip are to help the Cambodian Children Center in their efforts to build a kitchen, to conduct VBS sessions, provide food supplies to poor families and provide medical support to the sick in remote villages.

---
Please continue to keep your fellow members in Christ in your prayers as they embark on this journey. Pray for their spiritual and physical health and safety, and the financial needs of the projects.
---
We are fortunate to have 9 fellows join CCM's 2017 mission trip to Cambodia. This year's mission trip falls between October 30th to November 18th 2018, approaching a drier, and cooler Cambodian "winter". Pastor Reverend Peter Im will be supervising and helping the fellows navigate Cambodia, alongside his longtime partner in life and Christ, Shirley Im. All in all, 11 bodies in service of Christ will be on a plane to Cambodia in less than two weeks!
The mission trip fellows share their thoughts on the upcoming adventure below.
All of us at the Cambodian Children Ministry ask that everyone continue to keep the well-being of the fellows and the kitchen project in your prayers.
---
But I trust in you, LORD; I say, "You are my God."
– Psalm 31:14
---
2017 Mission Trip Fellows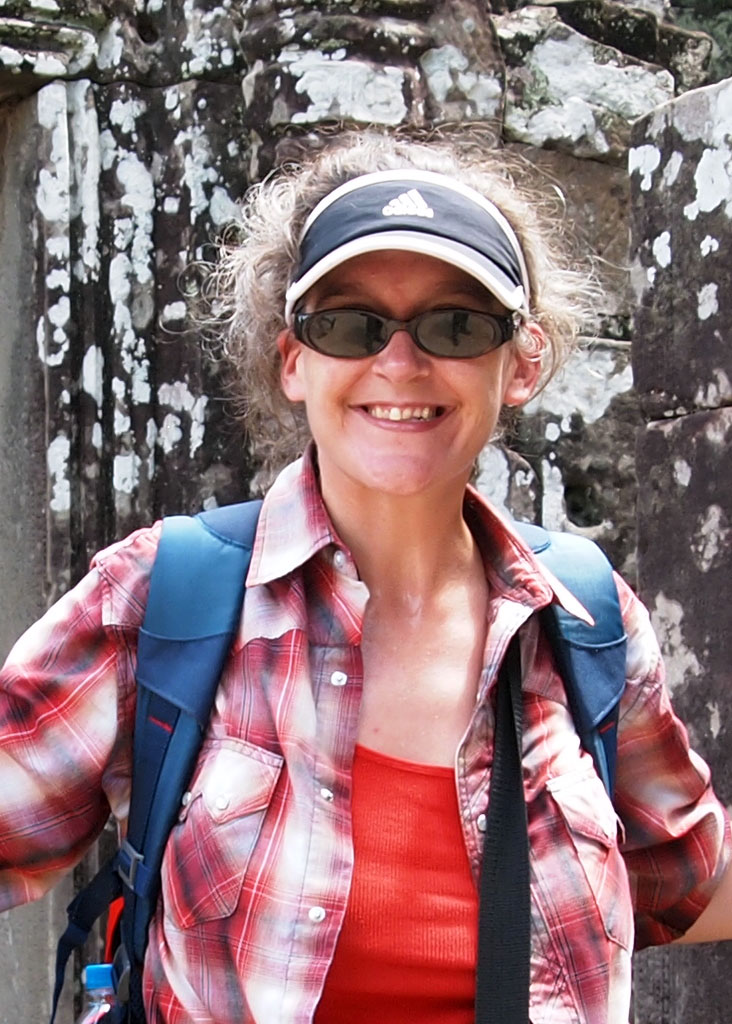 Kathleen Chastain
Portland, Oregon

I have been looking forward toward my second journey with the CCM since I heard that there will be a 2017 trip! Since my visit to Cambodia last year, I have noticed that my outlook in life has been much more positive, appreciative and hopeful. I believe this new perspective is due to the influence of the many compassionate and kind people I had met in our travels. It was an honor to have been part of the 2016 CCM team. During our time at the center, we were able to experience and witness the results of the ongoing efforts of the CCM. We were also privileged to visit with many members of the community who benefit from the center, and to witness what a positive impact the ministry's efforts have had upon the area. I am eager to participate in and to see the new developments at the center, especially the new kitchen. Above all, I am excited to visit again with all of the incredible children at the center.

---
Keith Ponce
Portland, Oregon

This will be my first trip overseas. I am excited to be a part of this mission trip. I am looking forward to see what God is doing in Cambodia and working with the children. I am honored to be participating. I have some concerns about clean water, the heat but am trusting in God to take care of me and all the others going. It is truly a pleasure to be attending with Pastor Peter and I know it will be a real eye opener.
---
Dave Luchs
Keizer, Oregon

My objective in participating in the Cambodia Children's Ministry's upcoming mission trip is to help in meeting the needs of the children.  In a predominately Buddist country, it is encouraging to see Christianity is reaching the hearts of these children and their families.  I look forward to emercing myself in their culture and to witness the joy they find in their daily life.  This will be my first mission trip, and I am confident that it will be a life changing experience.

---
Sharon Lightning
Boise, ID

This will be my first trip to Cambodia and I am very grateful to be a part of this project. While my main task will be assisting Patrick in documenting the trip, I also want to be of service in other ways. Whatever that ends up looking like, through smiles, hard work and laughter, I hope to connect with others and make a difference.

---
Leslie Miller
Medford, OR

At this time in my life I'd like to experience something outside of myself. I go with an open heart and mind to God's orchestration of this adventure.

---
Jason Chastain
Portland, OR

This is my second trip to Cambodia with Pastor Peter. I am nervous that we won't be able to get everything done in the short time we'll be there, but I am excited to see everything that we will get accomplished. There is much work to do, but if each person does what they can do — however seemingly insignificant — quality of life increases, for both people in Cambodia and team members. It is an honor to be part of the 2017 team.

---
Patrick Daly
Boise, ID

I am excited for this mission trip to Cambodia. My friends Jason and Kathleen Chastain shared stories of last year's mission trip and all the amazing experiences they had with the children at the center and in beautiful Cambodia. I look forward to documenting the trip in video and experiencing Asia for the first time.

---
Rina Myklyk
Portland, OR

This would be my second time going back to Cambodia. I was born in Cambodia and had to flee the country during Khmer Rouge and have always wanted to go back and give back to the poor people in my country. I am so blessed that last year was the first time I've been back to Cambodia after being gone for over 40 years. I am glad that God has used me. I felt humbled and honored to serve my fellow countrymen who are less fortunate. It was amazing to see how much love all these little children have for the Lord. They didn't have much but they had a lot of hope. I came back a humble person and grateful for what the Lord has given me and I looking forward to going again this year to serve His children

---
Elizabeth Khem
Portland, OR

I am super excited to see the children and all the hard work that has been put towards the Cambodian Children center.

---
Shirley Im
Portland, OR

Beyond the working with my husband, Peter, as a partner in this ministry (CCM), at home and our Cambodian ministry at Portland, I long to be with him leading the mission trip team to meet the needs of the Children's center. My love for the Lord grows stronger each time I am able to give back to the children and their families. Each mission trip, I would like to share what God has blessed me with this Children's Ministry. For this trip, I am especially humbled to see that there will be people from our community going to Cambodia for the second time; this shows a commitment and dedication that is so much needed in the works of this life-changing ministry for many Khmer youths.
As for me and my house, we will serve the Lord.
— Joshua 24:15
---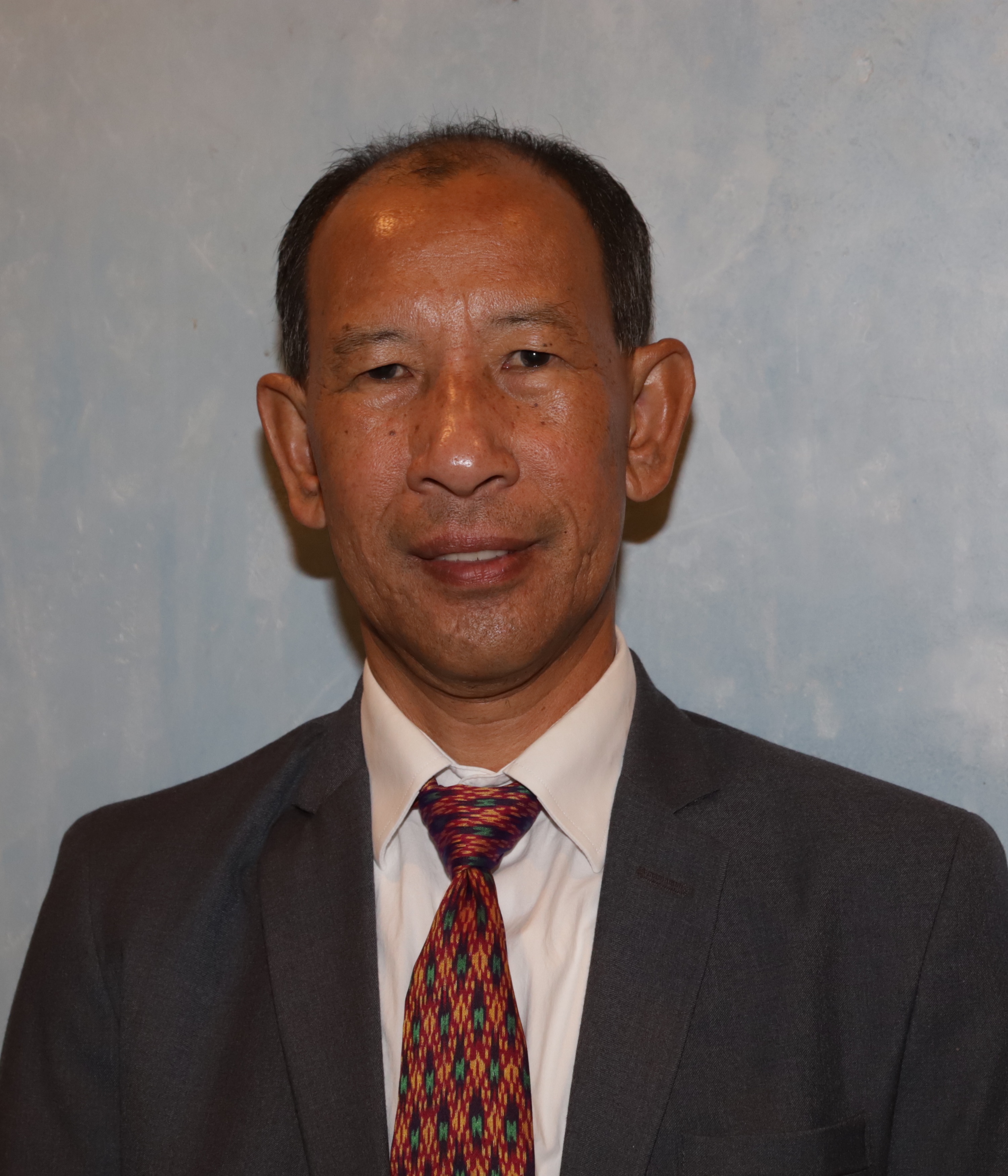 Rev. Peter Im
Portland, OR

If My people who are called by My name will humble themselves, and pray and seek My face, and turn from their wicked ways, then I will hear from heaven, and will forgive their sin and heal their land.
— 2 Chronicles.
Pray for Cambodia!
My passion for this Children's Ministry is to see children coming to know Christ as their Lord and Savior from a young age, in addition to providing them good health for their bright future. In the hopes of our ministry, we pray that some children that are involved in the Children's center will give back and come to serve in their community and churches. In order to fulfill this vision, from time to time, Shirley and I would love to lead our donors and partners of this ministry to help the children by accomplishing certain projects to meet their needs during the mission trip. Once again this year, I am proud to lead this team to the mission field that works on the urgent projects for the needs of this ministry. Each one of them is willing to share their love and profession skill this ministry such as medical support, building development, biblical teaching, media development etc. I am very thankful for their sacrifice of their time away from their family and work to join this mission and their financial contributions toward the projects during this trip as well. At the same time, I hope that God enriches them to know Him better by serving these children and their poor families.
For I was hungry and you gave Me food; I was thirsty and you gave Me drink; I was a stranger and you took Me in; I was naked and you clothed Me; I was sick and you visited Me; I was in prison and you came to Me.
— Matthew 25:35-36.